Discover our shop, our workshop and meet the Portes i Cuines 2000 CEO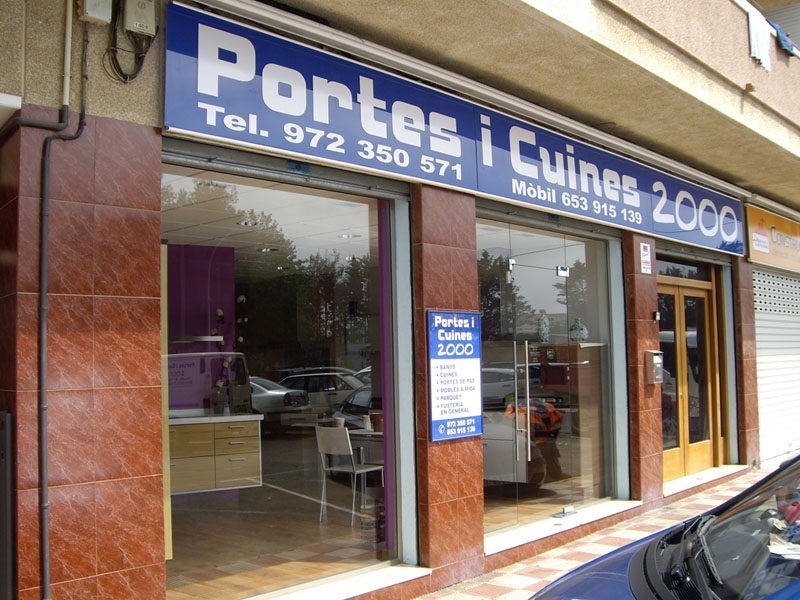 OUR SHOP has a wide kitchen, doors, bathroom furniture's and closets exhibition. We have hundreds of designs to choose, so we satisfy our customer's needs. A sophisticated program allows us to work with a 3D plan for the space to work. The 3D program plus our personal assistance, allows us to obtain the best results.
PORTES I CUINES 2000 has an own shop and carpentry, that's the reason why our service is direct and faster, without intermediaries.
Our work methodology is based on experienced carpenters, using the most modern generation machines.
Thanks to our team, you will find the best products that you are looking for, and the diversity of solutions to find the best combinations, achieving the dreamed design.