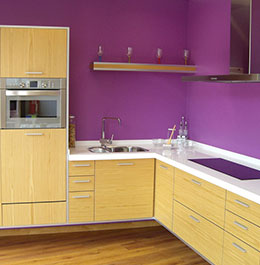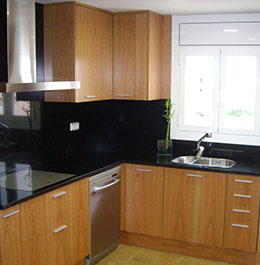 Portes i Cuines 2000 offers the best complete custom kitchens. You can choise between having a wood kitchen or a postformed one. We always adapt to the customer needs, making comfortable custom kitchens.
We've been working long time in the custom kitchen's world, with great dedication, getting a large experience. That's how we have become a referent in the custom kitchen's sector.
We like working any material despite its novelty or difficulty. So, our customers always get a right answer in front their doubts. Thanks to our workshop, we can create personalized furnitures that, as a whole, offers the best custom kithcen that our customers can desire.