Dressing rooms,

cabinets and furniture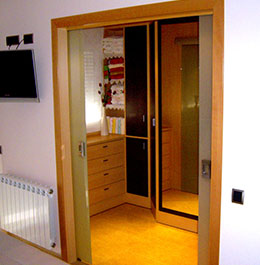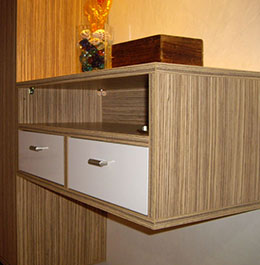 In Portes i Cuines 2000 we offer the best dressing rooms, cabinets and furniture. You can choose from a wide range of products and services related to carpentry. We always adapt to our customer needs, creating custom furniture to make one feel comfortable and relaxed at home.
We have spent many years working as carpentry, with many years of experience and dedication. It is how have become one of the reference companies in the carpentry sector.
We like to work with all kinds of materials, without excluding any. Thus, our clients always get a yes to your questions. Thanks to our workshop we can do elements as a whole, and offer the best doors just like our customers want.